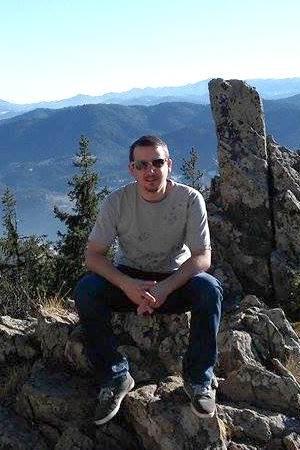 As you may already know, my name is Mladen. I am born in small town on Bulgarian Black Sea coast, called Tsarevo.
Almost immediately after my graduation from Forestry University, I have started working as interior designer and spent about six years in the offices of three different companies. More information about this period you can find in my LinkedIn profile.
Since 2011 I am working as a freelancer. Then came the need to have my own website – something with which to present myself to the world. For this reason I have started working with WordPress, which is one great tool. And I am working with it until now.
I am self taught and all computer skills that I possess are acquired by me, after many hours of trials and errors. Of course, there is always something new to learn, and the process of acquiring new knowledge never ends. What I know, I am trying to convey through my humble blog.
I prefer to work with clients on-line, because this way I can work with people from around the world and because it gives me freedom of movement. If you want to work together you can email me or find me in Upwork.
Education
"Forward, science is a sun!"
NATIONAL ART SCHOOL "DIMITAR DOBRIVICH" – TOWN OF SLIVEN
1994-1999
Specialty: textile
nhgdd-sliven.net
National Art School "Dimitar Dobrovich" – Sliven is one of a kind in Eastern Bulgaria. It was founded in 1981 and is directly subordinate to the Ministry of Culture. High school, preserve, develop and promote Bulgarian traditions.
UNIVERSITY OF FORESTRY – SOFIA
1999-2004
Specialty: Interior and Furniture Design
Degree: Bachelor
ltu.bg
In the specialty "Engineering Design (Interior Design and Furniture)", students are educated by 1995. It is the only specialty in our country, training specialists for design in production of furniture, furnishings and interiors of residential and public buildings, objects with special-purpose and functions in which main construction material is wood and wood based materials.
Working tools
Approximately levels of mastery of the software, which I use for work.
01. 3ds Max
Skills 68 %
3ds Max is 3D modelling, rendering and animation software.
Autodesk
02. AutoCAD
Skills 62 %
Architects, engineers and construction professionals rely on the innovative design tools in AutoCAD software to create precise 2D and 3D drawings.
Autodesk
03. Photoshop
Skills 55 %
Adobe Photoshop is a raster graphics editor developed and published by Adobe Systems for macOS and Windows.
Adobe
04. CorelDraw
Skills 47 %
CorelDraw (styled CorelDRAW) is a vector graphics editor developed and marketed by Corel Corporation.
Corel Corporation
05. CSS
Skills 53 %
Cascading Style Sheets (CSS) is a simple mechanism for adding style (e.g., fonts, colors, spacing) to Web documents.
w3.org
06. WordPress
Skills 57 %
WordPress is a free and open-source content management system based on PHP and MySQL.
WordPress.org
07. PHP
Skills 35 %
PHP is a popular general-purpose scripting language that is especially suited to web development.
php.net
08. HTML
Skills 48 %
HyperText Markup Language (HTML) is the standard markup language for creating web pages and web applications.
w3schools.com
09. jQuery
Skills 24 %
jQuery is a fast, small, and feature-rich JavaScript library.
jquery.com