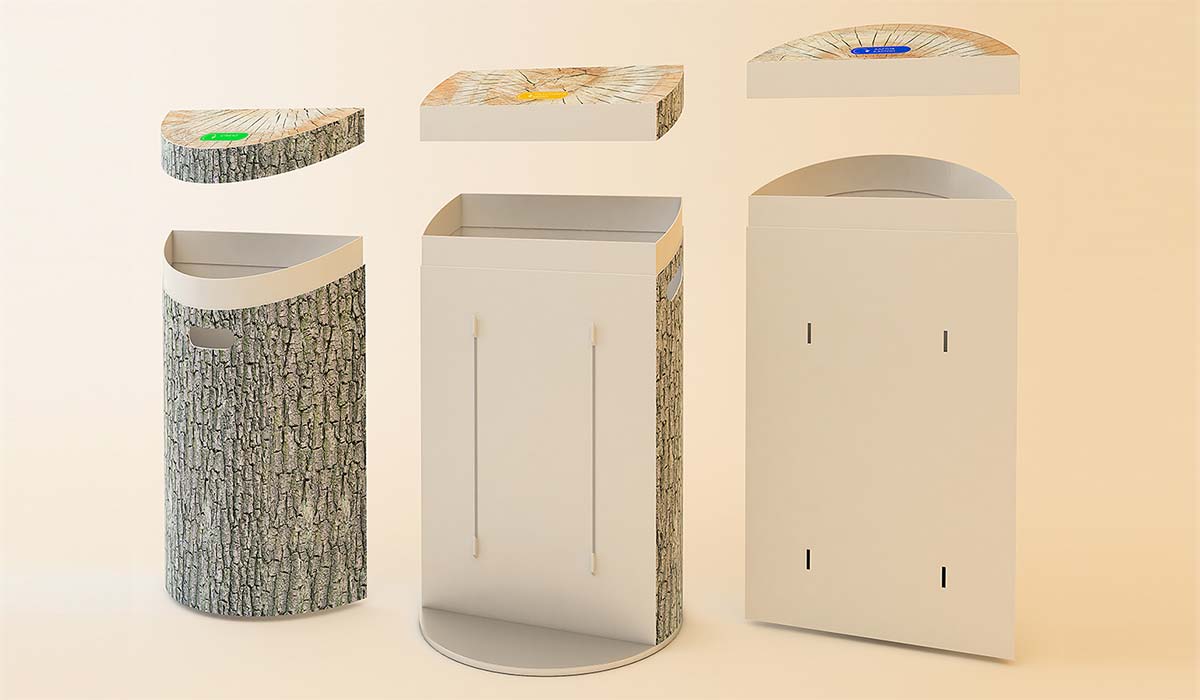 In January 2011 "ECOPACK Bulgaria" PLC announced a competition for design of home container for recycle waste. Proposals had to meet the following conditions:
Comprising three compulsory sections: for paper and cardboard packaging, plastic and cans and glass bottles and jars, each of which is marked in corresponding colors: blue, yellow, green;
Compact and not take much space (recommended volume between 25 and 75 l.);
Should be constructed so that it is easy to use and subsequent disposal of packaging;
Suitable for both indoor and outdoor use (made of tough, impact resistant material);
Suitable for putting into mass production;
Costs of production must be minimal;
If possible, container should be compatible with standard components for kitchen furniture;
Good aesthetic parameters;
I took part with the project, which you can see here. For my regret he was not been selected among the top five projects, but I am glad that I participated in this competition.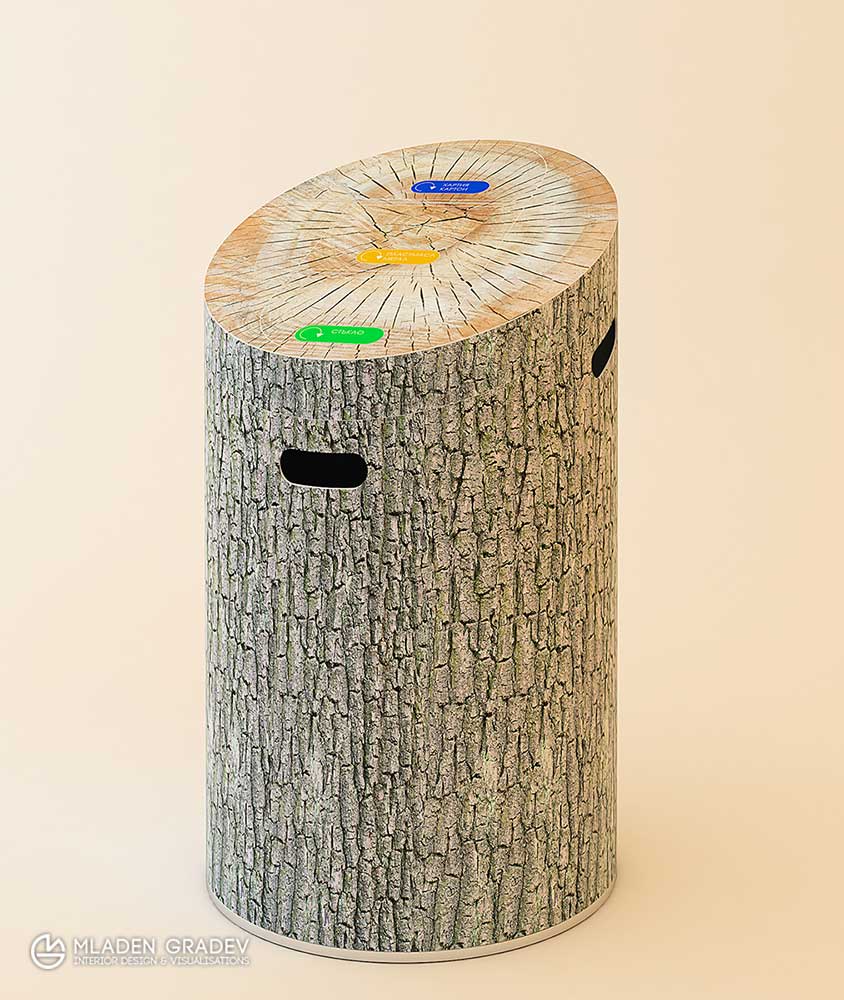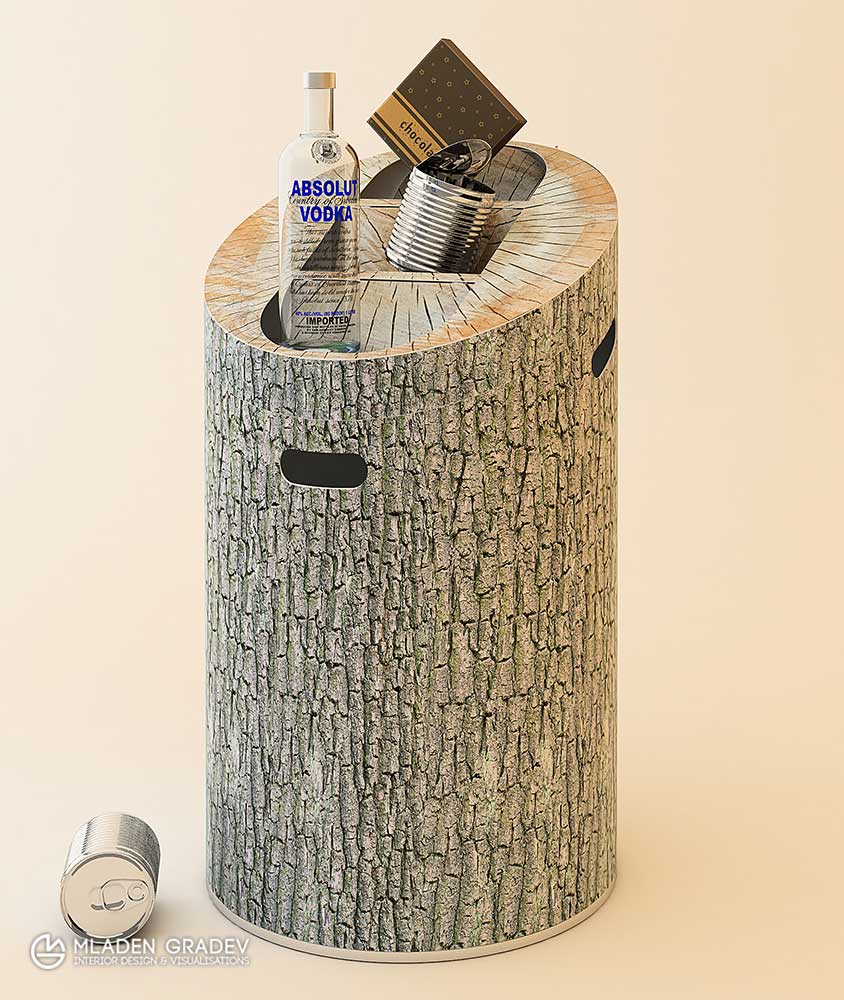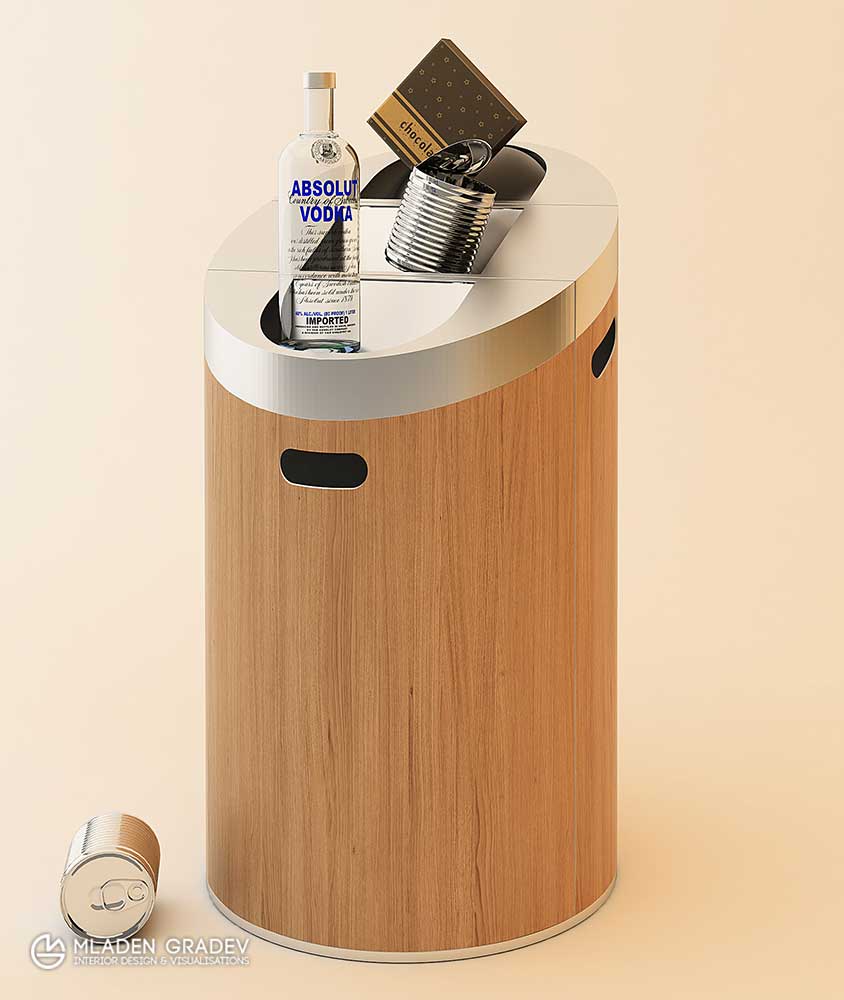 More works