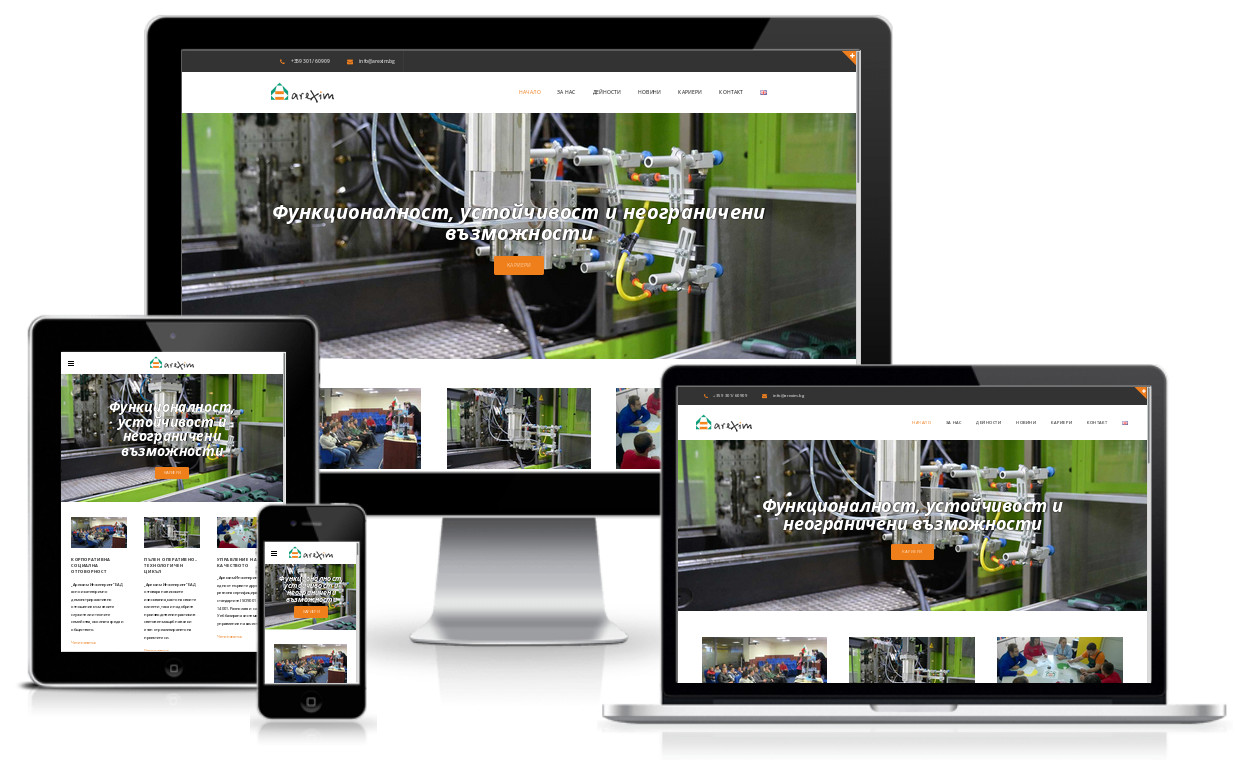 Arexim Engineering Ltd. is a leading manufacturer of plastic components and injection tools based in Bulgaria.
This site was created during my work with the team of IT Crowd – Platform for effective web solutions.
The interesting thing about this project is the system for job listings, which was created specifically for it. Another thing to mention are several fixes on the theme, which I did and even sent to the author. He accepted some of them.
Project Details
• Basic Security Measures
• Basic SEO Optimization
• Custom Admin Panel
• Custom Website Functions
• Custom Login Screen
• Custom Post Types
• Custom Short Codes
• Daily/Weekly Backup
• Multilingual Website
• Responsive Website
• Fixes on Original Theme