WordPress projects
Tsarevo.Info - Internet portal with information about Tsarevo region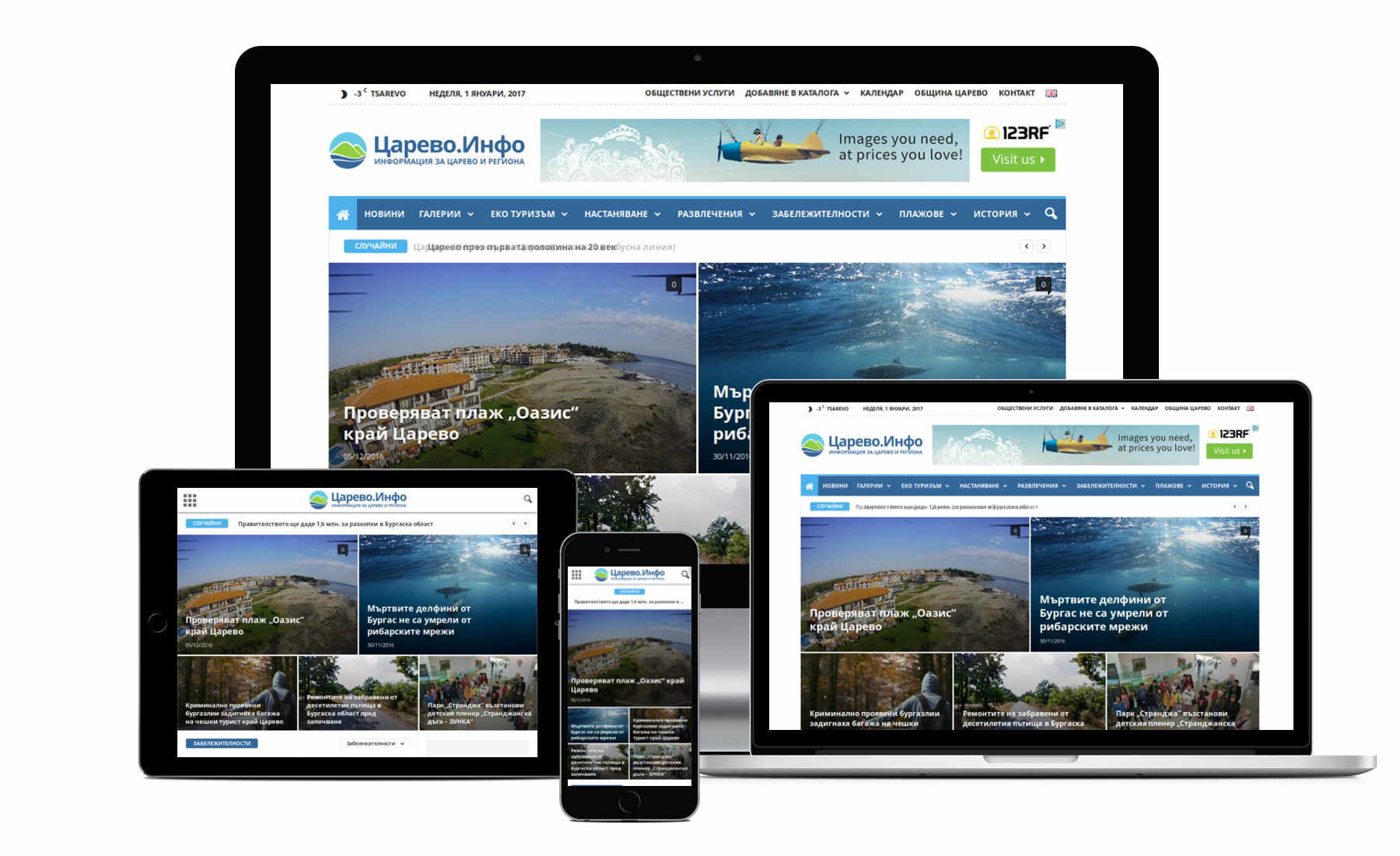 Tsarevo.Info is a project that began a few years ago. This is a project dedicated to my hometown.
The reason for its creation was that the municipality of Tsarevo (and many other seaside municipalities) do not have modern and useful webpage, where people can find the information they need. Tsarevo.Info is my proposition for such page. It has functions for creating and displaying events, public services, accommodations, landmarks, beaches and more.
Of course there are always things to improve in appearance and functions, so for now my work on the site continues.
Project Details
• Basic Security Measures
• Basic SEO Optimization
• Custom Icon Font
• Custom Admin Panel
• Custom Website Functions
• Custom Login Screen
• Custom Files Structure
• Easy Gallery Management
• Daily/Weekly Backup
• HTTP Secure (HTTPS)
• Logo Design
• Online Directory
• Responsive Website