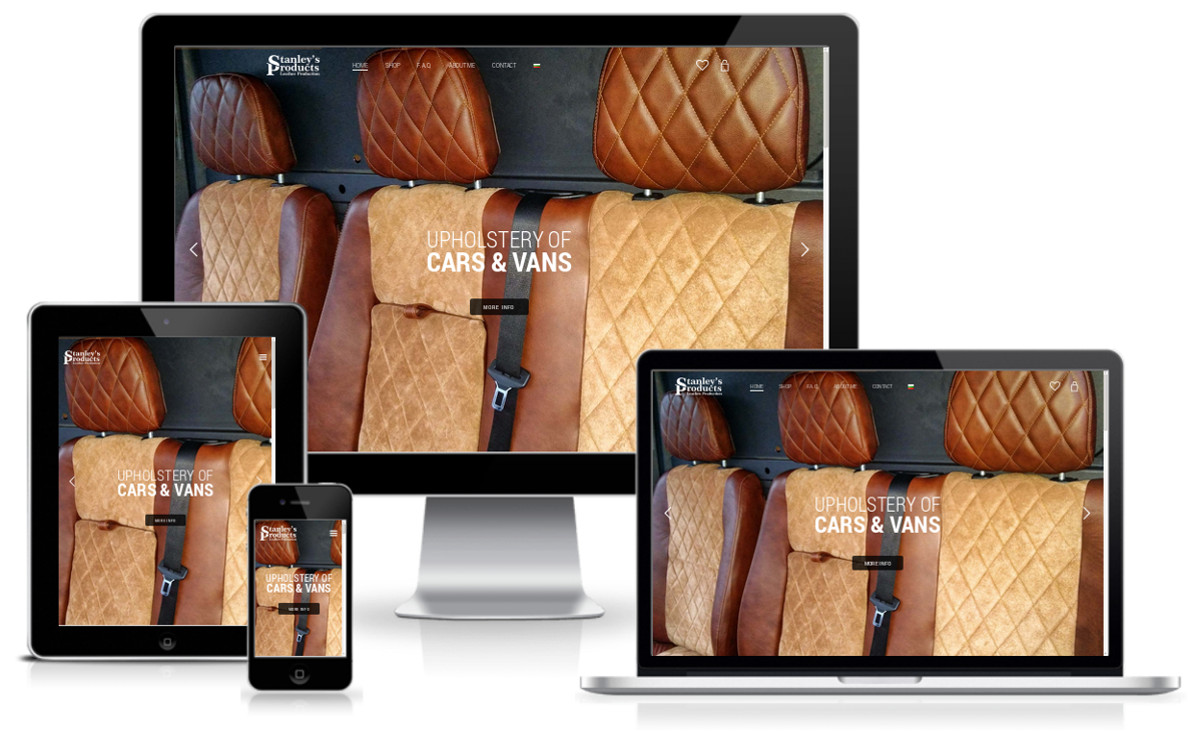 Stanley Chervenkov is a tailor and designer of clothing and accessories from natural and artificial leather. He practiced a difficult profession in which each product is made by hand and for this reason there are no two absolutely equal products.
To be able to promote his business he needed proper representation of his products on the Internet. Here you can see the result of the work that I did for him.
The site has several customized features specifically designed for this project, and one of them is a module for quick price request on some products.
Project Details
• Basic Security Measures
• Basic SEO Optimization
• Custom Module for Quick Orders
• Custom Website Functions
• Custom Login Screen
• Custom Files Structure
• Daily/Weekly Backup
• HTTP Secure (HTTPS)
• Logo Design
• Multilingual Website
• Responsive Website
• Users Login/Register