Recently AutoCAD WS for Android was released. Event, which I guess many of you look forward to. A little later Anywhere Storage function was declared, which allows you to connect your AutoCAD WS web and mobile account to a variety of storage sites like Buzzsaw, Box.net, Dropbox, MobileMe, Egnyte and even to your own File server or SharePoint site.
And since I personally do not use the services of the above on-line repositories, I was pleasantly surprised by the latest innovation in AutoCAD WS – access to the contents of your account as an ordinary folder on your desktop. For me, this option is very useful because it allows me to easily synchronize files between my computer and online directory without having to install additional programs.
The setup is very easy and consist of the following steps
1. Open Computer.
2. Right click on Computer in the left pane of Windows Explorer. Choose Add a network location.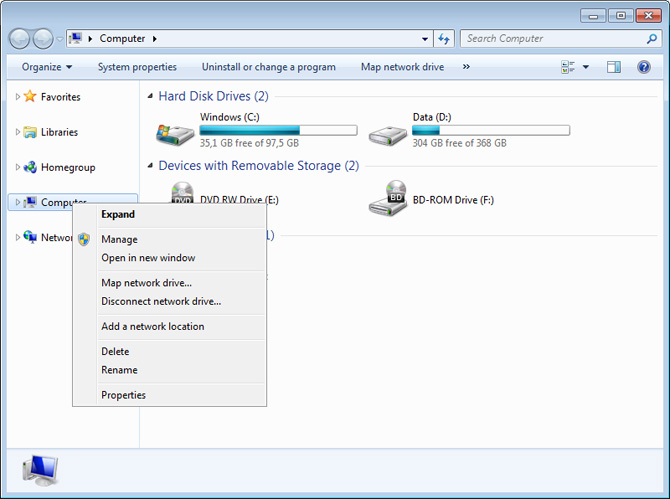 3. Add Network Location Wizard pops up. Click Next.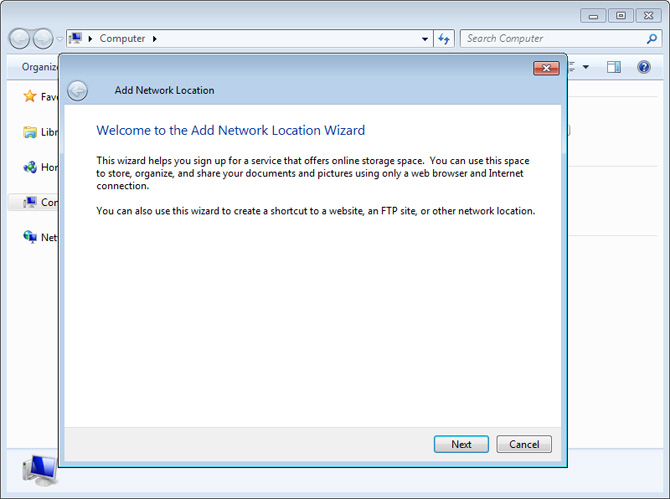 4. On the next step wizard asks you: Where do you want to create this network location? Click Next again.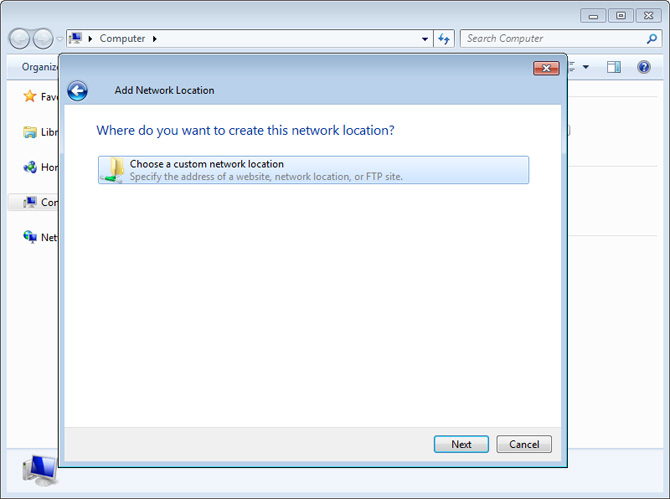 5. In next window enter the following address: https://dav.autocadws.com/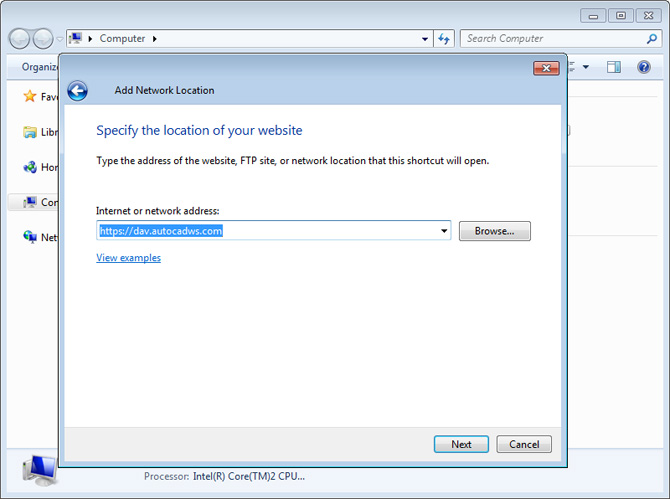 6. Fill your username and password, check box to remember your data and … it`s done. Now you have access to your folder.
The folder appeared on the home page and below in the left pane of Windows Expolorer and you can access it whenever you need. If you want to add a shortcut on your desktop, simply right click on folder and create one.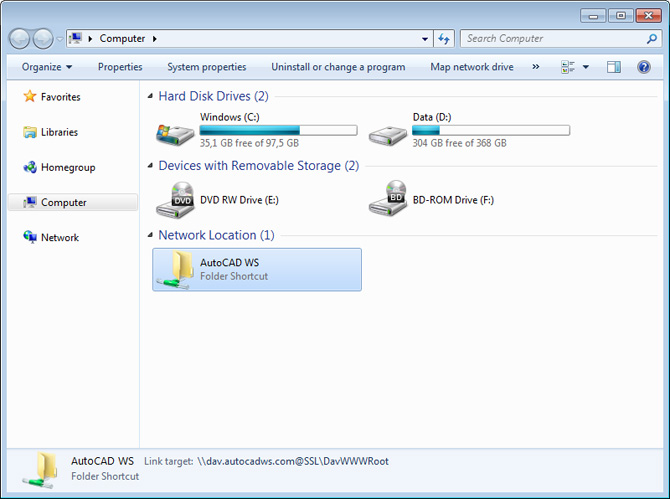 The main advantage of this new feature is that you can upload and download files from online directory simply by drag & drop without using a web browser. Really easy & comfortably.