In this article i would like to introduce to you some free android apps, which can be helpful in your work as architects or interior designers. All of the apps are free and fully functional. Some of them only display adds.
I hope you will like my selection.
Bubble level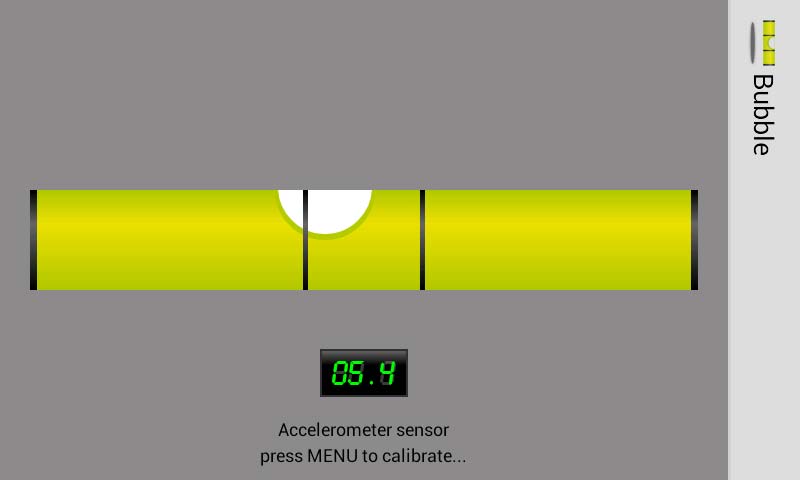 I guess everyone knows what this application does. This is a level which can be helpful in many situations. You can calibrate it with absolutely flat surface, but if you start using it straight away, you will get enough accurate results.
Real Colors, palette generator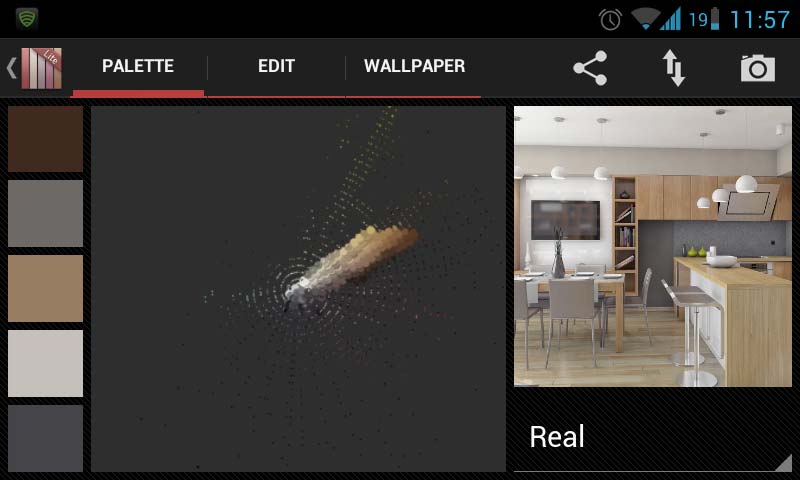 This application can take the basic colors of each picture taken with camera, or uploaded to your phone. It arranges them in a convenient palette which later you can send someone. The colors are with displayed values by ​​HEX, RGB and HSB and it is very easy to edit them if necessary. This application can be useful for example if you are looking for an inspiration and want to use colors from a landscape in your project.
Color Matcher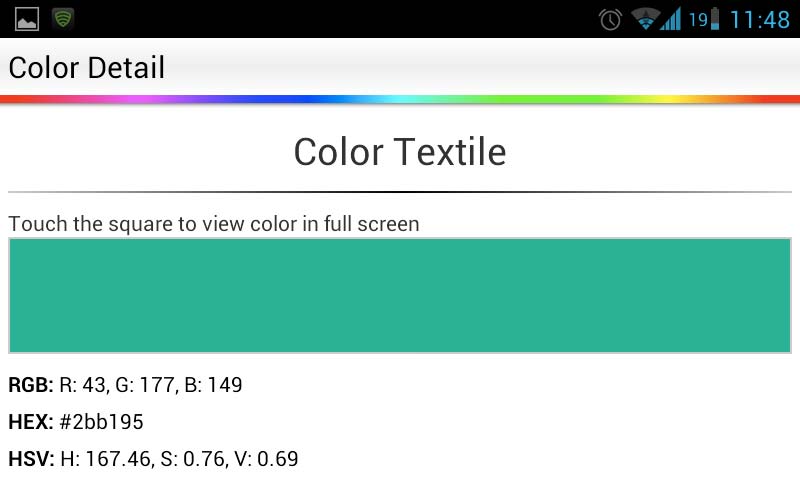 Color Matcher helps you to save the exact color of an object, or at least as accurate as you can define yourself. Imagine that you are on site and need to send in the office colors of the walls or floors. Later, they must be matched with the color of the furniture. With this app you can do just that.
As you may know the cameras on phones and tablets, do not display very precise the real colors in photos. Therefore, the main objective of this application is to take a picture from which you can select the desired color and by making adjustments you can get the closest to the real shade result.
AutoCAD 360
https://youtu.be/og7TeFaKV78
AutoCAD 360 is a mobile CAD application that gives you the freedom and flexibility to view, edit, and share your DWG™ files on your Android phone or tablet. AutoCAD 360 mobile app offers a simplified, intuitive set of viewing, editing, and markup tools so you can work on your designs while you are on the go. Open drawings from email attachments, sync your files from the web, or upload drawings directly from AutoCAD software. Drawings can also be saved locally so you can work in the field without an Internet connection.
Design Dimensions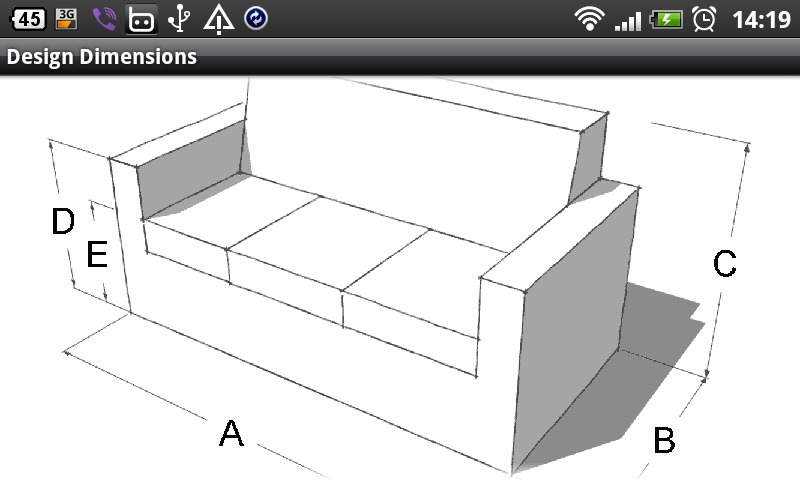 An extensive visual database of commonly referenced items and their corresponding dimensions. With Design Dimensions you will find it remarkably easy to navigate through hundreds of illustrated items to find the exact information you are looking for.
Color Picker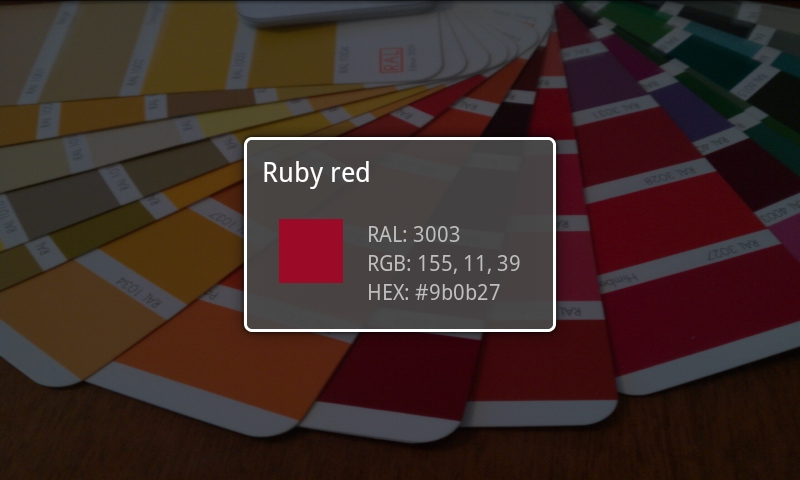 Color Picker does exactly what it says. Just take a photo with your Android smartphone, touch a point of the image and the app will tell you the Hex Code, RGB and RAL System name of that color.
IMAGinE Measures Free
This powerful application let's you draw measures and dimensions on a photo. After photos are marked up with measurements, they can be send to anyone, or exported to the media gallery. Free version of the IMAGinE Measures application with ads. If you decide to purchase the full version, data of the free version can be imported.
ConvertPad – Unit Converter
ConvertPad is most powerful and fully featured Unit converter, Currency converter and Calculator. It's intuitive and easy to use. Features fast, real time currency and unit conversion in a clean interface.
IKEA Catalogue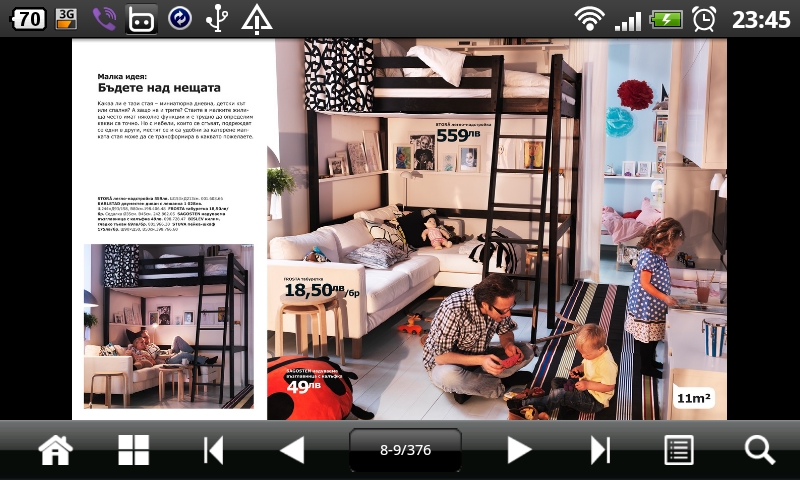 The IKEA catalogue for Android. The catalogue includes around 4,000 images, showing some 2,000 products, out of the 10,000 products in the total IKEA range.
Google Drive
Create, edit, upload and share your documents with the Google Drive app.
CamScanner -Phone PDF Creator
CamScanner lets you scan (or import) documents using your phone's camera. Scanned documents are converted into a PDF. PDF files are stored on SD card and can be shared or uploaded to Google doc.
TeamViewer
Remotely control your computer with TeamViewer while you are on the road! Mobile and flexible: remotely access computers from your android device! Easily support friends and family when they have computer problems – no matter where you are. You can also benefit from gaining access to your private home computer to edit documents or use particular software while you are on the road.