If you ever have placed books in your Max scenes, then you know that this can be difficult and sometimes tedious task. It is possible to use some of 3ds Max build-in functions for faster and automated execution of this operation, but eventually things always have to be refined manualy. Arrange, rotate, adjust objects on shelves or tables. All those operations really takes a lot of time.
Fortunately, the online store for 3D models Model+Model decided to help us in this situation. With the release of their latest series Vol.06 – Books they have developed 3ds Max script for easily books arrangement and it is called Bookmanager.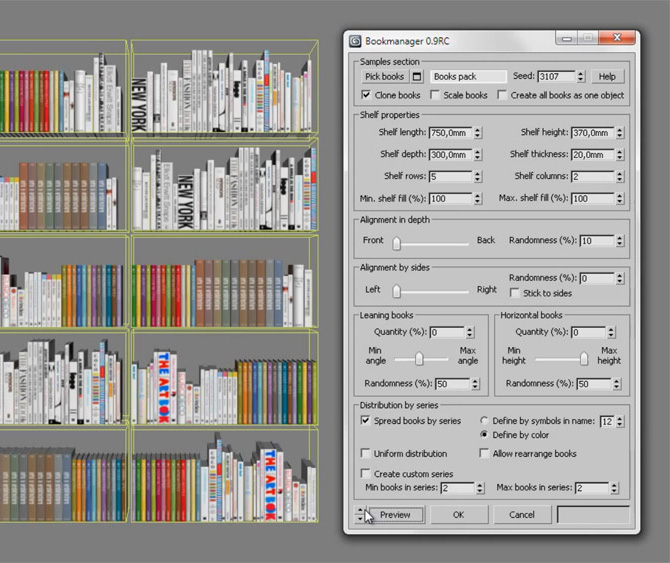 It has many features which facilitate this task repeatedly. Some of them are cloning, scaling, alignment, placing books vertically or at an angle, randomly or in a series. You can also set the size of the furniture, where objects are placed – height, depth and thickness of the shelves, number of shelves horizontally and vertically.
For now you can get Bookmanager only if you purchase Model + Model Vol.06. I hope that soon it will be released as a separate product – free of charge or at a reasonable price.